5 tags
3 tags
5 tags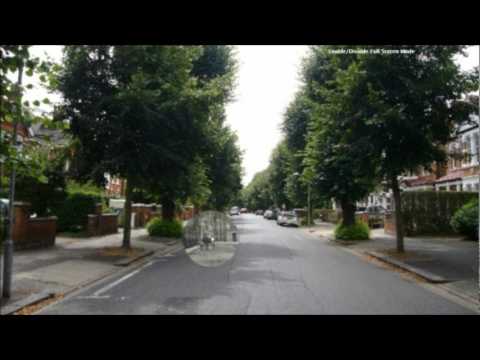 4 tags
http://www.youtube.com/watch?v=Ztqn8rPWG64&fmt=6 →
2 tags
The Online Photographer: Vinyl Nostalgia →
I wonder how much correlation there is between serious/professional photographers and vinyl devotees?
5 tags
3 tags
"Sometimes we're forced to step over corpses to make an image, or through pools..."
– Joao Silva: 'Acting Despite Fear.' An Interview by Michael Kamber - NYTimes.com Interview with photographer Joao Silva before being seriously injured in an explosion last week.
2 tags
3 tags
"We were at a Baghdad hospital in 2003, covering the aftermath of a bombing. Some..."
– Stephanie Sinclair, VII photo agency Widespread Impact From an Afghan Mine; Joao Silva Injured in Blast - NYTimes.com
7 tags
6 tags
5 tags
5 tags
Watch
Thrush from Gabriel Bisset-Smith on Vimeo. Vincent LaForet has a great entry on his blog about the winning entries in the recent Vimeo Festival. Its tough not to be blown away by the amazing quality and talent of today's indie filmmakers.
6 tags
Hands On With The FujiFilm X100
I had the opportunity to spend a couple of days visiting Photokina this year in Cologne, Germany. The street photographer community has been buzzing with praise for FujiFilm's new baby the X100 so that was my first port of call this morning when I arrived. Fuji were careful to label this a 'Development' announcement. All of their marketing signage uses the same terminology....
4 tags
Leica's 'Fashion' vs. 'Function' Problem
Image: (VIA Thorsten Overgaard ) The big news from Leica at Photokina was the release of a limited edition all Titanium M9 and I'm having a problem with the announcement. Leica has a long track record of producing 'Special' editions of their M series products; covered in crocodile skin, gold plated, and various commemorative editions. None of these has ever generated the...
2 tags
Fujifilm's Fantastic Retro Finepix-x100 →
Fujifilm just launched this fantastic retro styled digital camera. (Via Photo Rumors ) The top plate reminds me of the old Contax G1/2. Now if only Kyocera would bring back an all digital version of that camera, with its amazing inter-changeable Zeiss glass, then camera Nirvana might be realized.
5 tags
4 tags
5 tags
3 tags
3 tags
Watch
Soundwalkers, Listening to the World Around Us A film by Raquel Castro (Via: Sonic Terrain) Constructing an acoustically healthy society and the importance of listening.
2 tags
3 tags
"… the success of Luceo is a very good rebuttal to those who believe..."
– If Photojournalism Is Dead, What's Luceo? - NYTimes.com
2 tags
Sound Maps of the World →
Listen to the places you want to visit. (Via Sonic Terrain)
3 tags
4 tags
3 tags
The Bomb Chroniclers →
Great NY Times article about the film makers who documented the Atomic Bomb program.
1 tag
"Music, by itself, can't hold the audience's attention anymore;..."
– Why can't you listen to music? | The Audiophiliac - CNET News
2 tags
40th Anniversary Minimoog Voyager XL →
If only there was space in the studio :-)
3 tags
Watch
STASIS (by Christian Swegal) About as good as short film making gets.
2 tags
1 tag
Sound Devices Announces USBPre 2 →
Oh boy, more desirable gear from Sound Devices…